THE STORY, THE REVIEWS, WHAT LISTENERS SAY
---
---
Here it is, my new album The Border. Released on Butler Records / V2 Benelux with gorgeous artwork from Tijl Slagboom & graphic design by Snowball.
In 2021, the Dutch press described the music of the music theater production Grenspaal 369. "The music of composer Douwe Eisenga, full of melancholy winds and fierce percussion, energetically propels the performance". 
During the second lockdown I once again had time to work on the kind of music that has been my ideal since childhood; music with a combination of acoustic instruments and electronic sounds. I rewrote the music for the new album The Border. The ten instrumental songs, detached from the original performance, together form a painting of sound.
Around the saxophone parts, beautifully played by Erik-Jan de With, I spent months building a kind of paintings of sound. The music mixes the saxophones with piano, lots of percussion and brass-like sounds and adds pure electronic soundscapes.
Of course, there are still connections between The Border's music and the original theatrical performance. Yet, at the same time, The Border stands fully on its own. If I were to tell you how each part encapsulates the original story, I would only set new borders for your imagination when listening to this album.
---
PRESS
Heaven

...the neoclassical music is so enchanting and compelling that it won't let you go for a second...
review by Pieter Wijnstekers 
---
all about jazz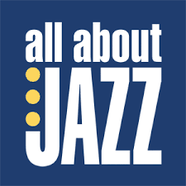 ...The Border..., creating a sense of vastness, openness, and power, like staring out at the ocean...., to that feeling of limitlessness and mystery that is at the heart of mankind's perception of the ocean. 
Eisenga made a series of ingenious choices..., every idea on each of The Border's ten tracks meshes together to create a whole far greater than the sum of its parts.  
---
TEXTURA

Eisenga's handling of the slow-build from piano-centred delicacy to drum-pounding declamation in The Border testifies to his highly developed skill-set... Expertly crafted and imaginatively scored....
---
PZC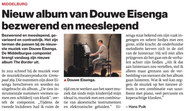 ...enchanting, compelling, varied and rich in contrast....
---
what listeners say
...What a wonderful, intriguing music. Beautiful? No. Wonderful!... 
...A beautiful CD with strong contrasts between calm atmospheric and spicy exciting parts!... 
...This album is hard to describe. But the music is really fantastic. You did a great job. love it... 
...I get tears in my eyes from the beauty you composed. Deep, open, and direct.... 
...I'm listening to the album now for the fifth (!) time and I think the music is getting better and better... 
...Beautiful ... and it feels like from another world every time...
...Your music still responds to what I want to hear, what excites me, takes me to a world where I can retreat to silence and wonder...
...Exceptionally wonderful...
---