a huge pile
For years I've been thinking about what to do with my large archive of recordings, a huge pile of demos, live recordings and a lot of compositions that have never been released.
In those same years, it became increasingly difficult to make new albums, because the income from streaming is virtually zero. Composition assignments and concerts gradually formed the core of my activities, making new albums increasingly became an expensive hobby.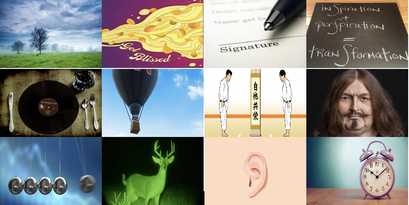 ---
personal background
When cultural life came to a standstill last year and the assignments and concerts also dried up, I had to be creative. I found a way to - both unlock my archive and finance new recordings.
I started The Kitchen Table on the Dutch platform Petje Af, an exclusive club of people that supports the making of new albums with a small monthly (or annual) contribution. For that support, members receive an exclusive recording twice a month. Recordings that no one else has. In addition, each track has background stories about the pieces. Sometimes it's about the music itself, sometimes about the personal background. At the table in my composition kitchen.
---
more than 7 hours of music
The Kitchen Table has been around since September 2020. The club now consists of about 120 people. The first album is out, the second is ready for release and the third half done.
Since the start the members received more than SEVEN hours (!) of music. Also a bit to my own surprise, the tracks are often brand new. I really enjoy sharing what I'm up to, reading member comments, and answering questions.
You too can take a seat at the kitchen table. I would really like that. I'm still working on albums that are somewhat manageable, but there is also a lot of music waiting for which the recordings are really big projects.
When you become a member, you have immediate access (listen and/or download) to the complete two hours of music and all stories. And that adds about ten minutes every month.
Below is an example of a very recent recording. A preview from the album not yet released album The Border.
Be welcome at The Kitchen Table. I hope to see you there!
---