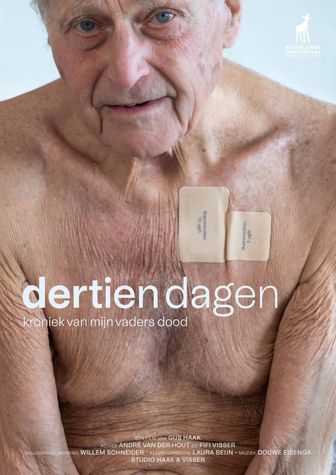 When Floor Haak is 86 and in danger of losing his independence, he decides it is time to die. He stops eating and drinking. His two sons move in with him to take care of him. At Floor's request, his son Gijs films the process.

The impressive and moving new documentary by Gijs Haak has been selected for the Golden Calf Competition and will premiere during the Dutch Film Festival.
The film uses excerpts of Suggestions from the album The Writer, his Wife, her Mistress, Songs & Dances I - Beguine, Songs & Dances VI - The Beggar and Passacaglia from the album House of Mirrors.
Première : September in Utrecht (NL) : Dutch Film Festival.
---
trailer