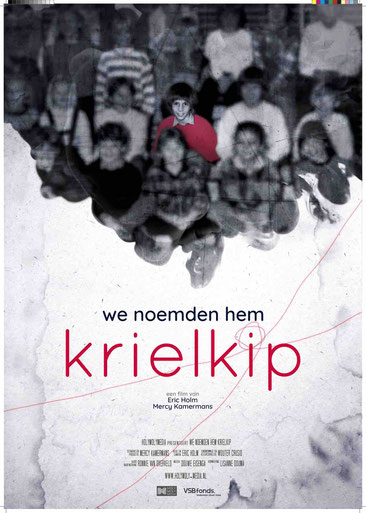 The documentary We noemden hem krielkip (We called him scrawny chicken) will premiere on Saturday 11 September during Film by the Sea in Vlissingen.
The documentary is about Dennis de Groot, a boy from Mercy Kamermans' class, who made the documentary together with Eric Holm.
Dennis was bullied at primary school in Vlissingen and was an outsider. Mercy never saw him again after school. Dennis took his own life in 1998. He was only 21 years old.
Mercy learned about his death only years later and since then has regularly wondered whether the bullying played a role in his decision to take his own life. This question forms the basis for the documentary.
Mark, Dennis' brother, tells in the documentary who Dennis was and how he fared after primary school. He can also answer the burning question whether bullying planted a seed for the desire for death. His story is not all doom and gloom. Dennis also had beautiful moments, he thoroughly enjoyed making music and surfing.
Several former classmates, now in their forties, are just like Mercy curious about the answer to the question to what extent Dennis's primary school period had an influence on his life. They are willing to look at the role they themselves had in the class and tell what Dennis' suicide does to them now.
I wrote a new score for the film with music in which acoustic and electric guitars (Dennis' favourite instrument) are very prominent.
See also the site of Holy Moly Media
Screenings : September 11 & September 18 during Film by the Sea in Vlissingen (NL) 
---
a very little snippet from the new score