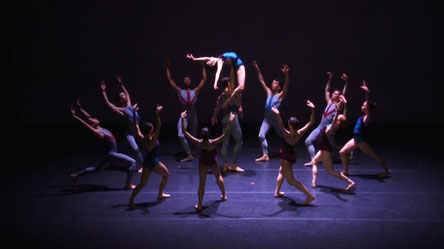 So far I teamed up three times with NYC based choreographer Claudia Schreier. Her first choreography based upon my music was Harmonic in 2014 , which was set on the piece Motion.
The second time she used the first movement of my Piano Concerto for the ballet Pulse. The third movement of the same piece was used for the large-ensemble choreography Charge.

In the weeks leading up to the debut of Claudia Schreier's own company at The Joyce Theater's 2017 Ballet Festival in New York City, a documentary team followed the choreographer to capture her process. Charge with Piano Concerto II was staged as the grand finale of that evening. The film, titled Sixth Position, is produced by Big Pup Films.
Watch the video's of the three choreographies en the new documantary.
---
Harmonic (Motion)
---
charge (Piano concerto II)
---
sixth position (big pup films)
---