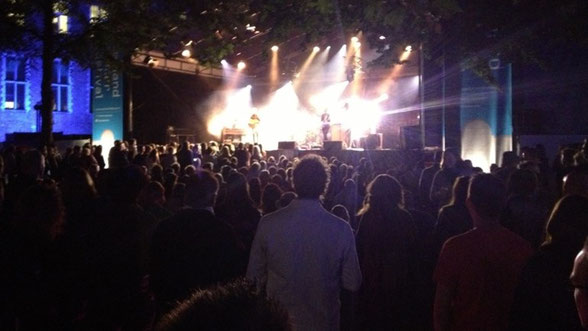 Yeahhhh !! We're doing it live !! The Music for Wiek - LIve. 
August 24 in Middelburg (NL). Be there!!
DOUWE EISENGA
SLAGWERK DEN HAAG
SAXOPHONE COLLECTIVE WEST
(Erik-Jan de With, soprano, Leo van Oostrom, alto, Andy Scott, tenor, Michiel van Dijk, bariton).
MUSIC FOR WIEK - LIVE
Seven percussionists, four saxophones and Douwe Eisenga on piano. Pounding toms, timbals and timpani, hypnotic drones on marimba's and vibraphones and screaming saxophones in a thundering live performance of Music for Wiek. A spectacular rhythmic roller coaster of almost 45 minutes.
Before the break, compelling lyricism and steaming grooves alternate in compositions by Douwe Eisenga for sax4tet and piano. With music from the Writer, his Wife, her Mistress & Uproar.
The Dutch press about the performance Wiek:
"All the senses open up to the layer that is most difficult to reach - that of mysticism."
"'Wiek is a magical ode to the cyclic movement"
"'An almost hypnotic experience."
"What keeps on is shivering about so much beauty. "

Tickets: Go Here