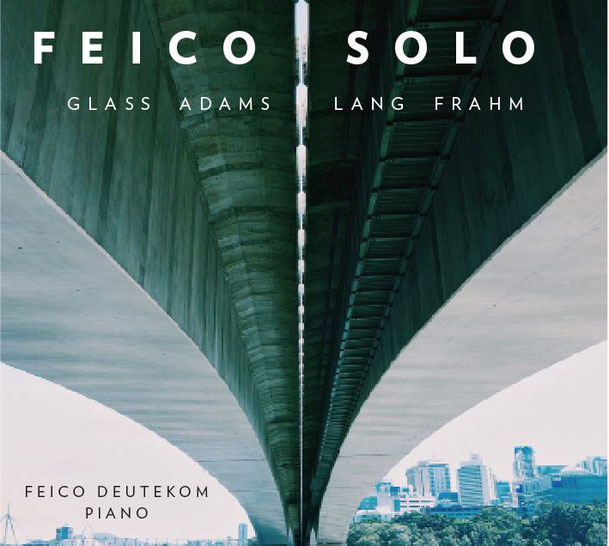 Pianist Feico Deutekom didn't waiste time. He bought the sheet music from For Mattia the day the piece was published by Donemus. It then took him no more than an hour to decide that he wanted to incorperate the music on his new CD.

Now it's (almost) here. The cd FEICO SOLO will be available in stores from next week. Beside For Mattia the cd contains music from Glass, Adams, Lang, Sakamoto, Mansell, Richter and Frahm.
Feico's love for For Mattia turns out not to be an onenight stand. His interpretation is lyrical and subdued at the same time and I am grateful that the piece spreads across the world in this beautiful way.

Feico will present his cd CD next Sunday,  February 11, during a piano recital in de Lieve Vrouw in Amersfoort (NL) . Start: 4 pm and everyone is welcome.

From the press release from Zefir Records:
"The CD is a road trip through the repetitive and neo-classical piano music from the last 40 years: from the early soundscapes of Philip Glass and John Adams, through David Lang, Douwe Eisenga and Arvo Pärt combining repetition with harmony and timbre, to the spatial and tranquil worlds of Ryuichi Sakamoto, Clint Mansell, Max Richter and Nils Frahm, and the world premiere of the Mishima Sonata, an adaptation of the film music that Philip Glass originally wrote for the string quartet for the film Mishima and that Deutekom addapted for piano with permission of the composer.

The American press already wrote about FEICO SOLO: "what captivates the listener on these recordings is a sense of ambience, an evocation of space. Feico Deutekom breathes life and shape into these works, many of which have a delicately melancholy tone. He is able to convey both the rhythmic complexity and the panoramic quality of this music. "(Amazon.com)
FEICO SOLO was recorded in the Zeeland Concert Hall by Jakko van der Heijden. The CD will be available in stores  from February 9.  A few weeks later the album will also be available via Spotify and iTunes / Apple Music".